A Victorian house that needed general renovation and expansion.
The project included planning, construction and general renovation and, of course, the design and styling of the entire house. The family, numbering 5 people, asked for a bright and modern house that would contain work areas, a utility room and an open space that includes a large kitchen, dining area and family corner.
In a joint decision with the customers, we have preserved some of the original features of the house like the tiles floor in the entrance and the cornice works in the ceiling which preserves the Victorian charm and creates an interesting combination of old and new.
I translate a business vision into a consistent and distinctive corporate or brand identity, from concept to print.
This graphic language and identity are maintained throughout marketing material, whether printed or online. I provide website planning, design and building based on the WIX platform.
My studio offers a uniform design line that combines Graphic and interior design all under a uniform and complementary design concept.
Design Concept
Design concept presentation for high-tech company
Flash Website Design | Flat for sale
Flash Website Design for a flat in Tel Aviv
Branding, Print and Website Design | Art gallery
Shona African Art gallery
Branding and Website Design | Science Demo
Science Demo
Logo, Branding and Print | Biotech company
FIT - Biotech company
Catalog Design | Make up artist
Catalog for a make up artist
Logo, Branding and Print | Startup
Delivery Theropeutics Company
Website Design | Art gallery
Art Gallery
Website Design | Second hand sales
Second hand sales
Web Design | ZippiMap
ZippiMap
Web Design | History TV Channel
History Channel
Mood board
Concept Mood Board for a cosmetic brand.
Shake on it | Logo Design
Website Design | Movie director portfolio
Movie Director protfolio
Branding and Print
Branding
Branding and Web Design | Online game
Ibetcha - Startup company - online game
Branding and Print | Developer
Guru4Rent - Programmer
Website Design | High tech company
Tidex
Print and Web Design | Dance Therapist
Design for a Dance Therapist
Website Design | Israeli in NYC
Hamakon - Israeli in NYC
Print and Website Design | InterFax
InterFax
Website Design | Gambling Shield
Gambling Shield
Flash Website | Weddings Hall
Recital - Weddings Hall
Branding and Web Design | International speaker
Gil Peretz - International speaker
Branding | Networks solutions
Tromax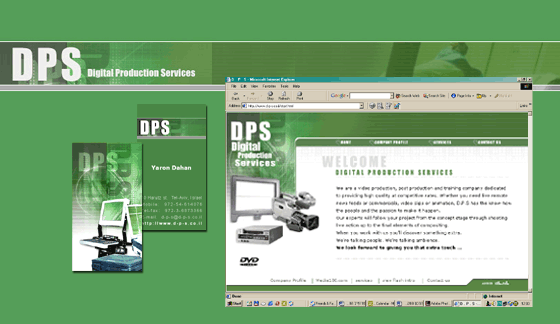 Branding and Web Design | Digital production services
DPS - Digital production services
Website Design | Bar-Ilan University
Students Website
E-online news letter
ערוץ הבידור הישראלי